Building on our learning from working with various community and corporate partners we launched the new-look Northern Opportunities project at Salisbury High School in 2020.
Northern Opportunities is a Kain Foundation initiative, that brings together corporate and community partners to support high school students to be socially and economically independent and resilient.
Each year 15 new Year 9 students join the unique 4-year program, participating in modules designed to equip them with the tools, networks and confidence needed to fulfil their potential. These modules include: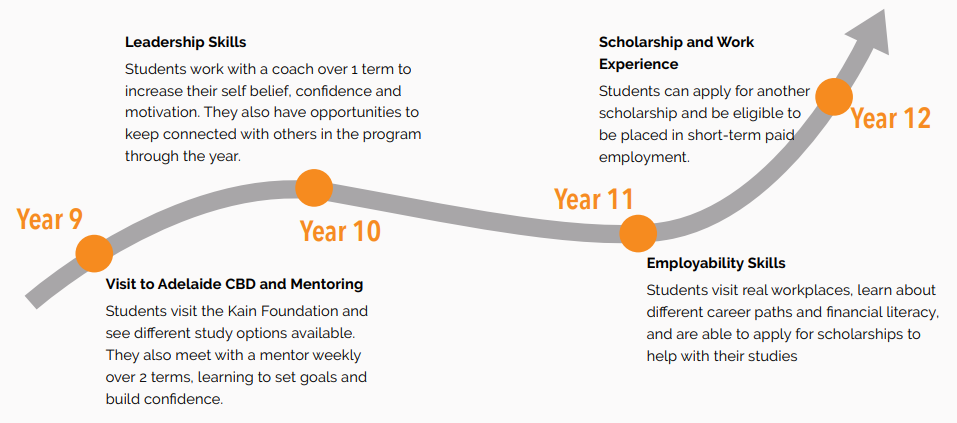 By 2023 it is expected that at least 60 students will be active in the program.
We are delighted to offer this program at Salisbury High School with support from our Community Partners Raise Foundation and Youth Opportunities and Corporate Partner Kain Lawyers.
As with all our projects, Northern Opportunities integrates financial and hands on involvement from Corporate Partners. Involvement can provide staff with personal and professional development, leadership opportunities and a chance to give back to the community whilst contributing to improving the lives of young people.
Opportunities to get involved include mentoring, running employment skills workshops and provision of work placements.
Want to know more about our Northern Opportunities program or get involved, contact us.