As the 2017 Uganda trip draws to a close, it is only appropriate that we returned to one of the original projects the Kain Foundation supported in Uganda.  It is Sunday and that means (at least) two things in Kampala: a plethora of people in their Sunday best attend church services and the traffic is 'as good as it gets' (it's possible the two are interrelated).  For our group, it means a trip to Watoto in Suubi and a cultural performance at night.
Watoto is, in short, a school facility for vulnerable youth, but it is so much more than that. Over three campuses at Suubi, Bbira and Gulu, Watoto cares for newborns, school aged children and tertiary students. These children are orphans, abandoned, in child-headed families or in other vulnerable positions. They are found by Watoto social workers – or sometimes referred to Watoto from the Police –  and brought to the campus to be housed and educated.
What struck me most ab
out Watoto is its holistic approach; the administrators put their considerable resources towards ensuring that each child is given the best chance to succeed in life. Watoto aspires for its graduates to become future leaders (in whatever capacity) of Uganda. How they go about doing this is constantly evolving. Philip, our Watoto guide for the tour told me that he feels like they are learning to fly while piloting the plane. An example he gave me of one of their current challenges is how to best go about transitioning their young adults (some of whom who would have only known Watoto) into the real world.
We toured the junior, senior and vocational schools. One of the early teams from the Kain Foundation to visit Watoto built an ablution block and some group homes on site; I'm pleased to report that they are still standing! We finished with lunch at two group homes with the students and house mothers. The kids were very switched on and driven, but a little taken aback when I fessed up to not attending church and even more so when I said I didn't have any children!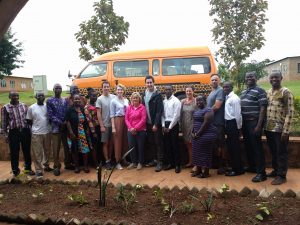 A current thread of this trip has been about the importance of sustainable projects. This view has been shared by the majority of the local project leaders with whom we have interacted. Watoto is well funded – with each child having 8 to 10 donors on average – and it shows. The facilities would put some Australian classrooms to shame. Nevertheless, the Watoto leadership are putting in place plans to become about 50% self-sufficient by upskilling their older students in technical skills and selling student handiwork in the market.
The resources and facilities of Watoto stand in stark contrast to the other projects we have visited. It shows what can be achieved on a grassroots level once support meets local drive.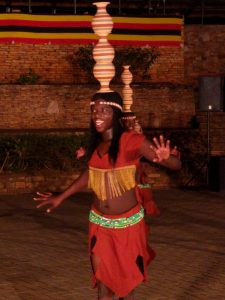 As for the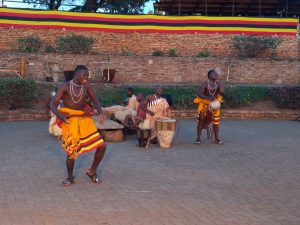 cultural performance, all I can say is that my very limited experience attempting Ugandan traditional dance left me very impressed with the skill and athleticism of the performers. Uganda is a country of many nations, with their own languages and traditions (and dances!). The performers' exhibition of the dances drove home this fact. Combined with some cow-based comedy from the MC (who fabulously was also wearing a friesian hat and shoes) and a boogie on stage with the performers, it was an excellent way to close the trip.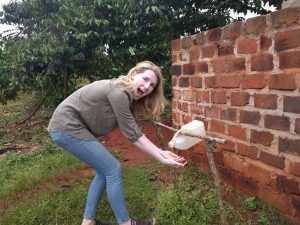 Madelaine Donovan
Kain Lawyers